Sunday, January 26, 2014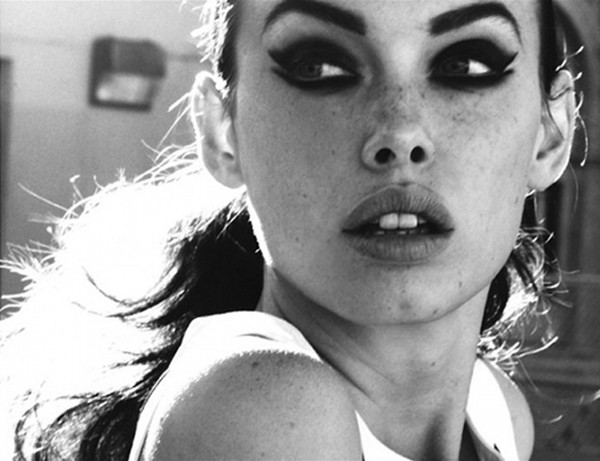 Posted by

desing
at 1:41 AM

Posted by

desing
at 1:37 AM

So today I am talking about acne and natural ways to get rid of it! I am not against using products with chemicals, I have plenty in my medicine cabinet, but I definitely prefer doing things natural when I can and honestly I have tried all of these and I think they work better than most products anyways. It also doesn't hurt that most of these items we have in our homes already so it saves some money! (some of these you cannot do while pregnant so if you are make sure you ask your doctor first.)
1. Pepto-Bismol: Who knew Pepto-Bismal could be used in your beauty routine?? It has salicylate and benzoic acid in it which are both found in a lot of acne treatments out there. These acids are lipid soluble so they can fight through oils and use their anti-fungal properties to get rid of acne! How to use it: So basically you just use it like you do nail polish remover… grab a cotton ball and put it on top of the opening and tip upside down and then just dab on your face. Leave this on for about 15 minutes and then rinse with warm water!
2. Tomatoes: Vitamins A and C are found in acne treatments and also found in tomatoes. The acidity in them can get rid of acne as well as shrink your pores! How to use it: You can apply tomatoes several ways for a facial – you can slice them and lay down with the slices placed on the problem areas for about 15-20 minutes or you can scoop out the insides and apply to your face, which I find to be a bit more messy!
3. Aspirin: Aspirin contains salicylic acid which is the most commonly used ingredient in acne treatments. It will clean out the pores and exfoliate clearing up acne. How to use it: So to use this you will get a small bowl and put in just enough water to dissolve the aspirin pills and make a paste. You can use 5-7 uncoated pills, but most say not to do more than 7. When the pills look soft, you can crush them to speed the process. Then I like to add a little bit of honey which has antibacterial properties and will also help with the acne. I just add about a teaspoon or two. Then you apply to your face for 10-15 minutes. *you can also use this without honey as a spot treatment.
4. Nutmeg and Cinnamon: This is one of my all time favorites. (I talked about it a long time ago, here) Nutmeg has major antifungal and antibacterial properties that will work as an astringent and clean out your pores. The cinnamon will bring the blood to the surface which will plump your skin as well as dry out any problem areas. How to use it: Mix 1 1/2 tsp. honey, 1 tsp. cinnamon, and 1 tsp. nutmeg into a bowl until it becomes a paste. Apply to face and leave on for 20-30 minutes.
*Hope you guys enjoy! Comment if you try any of these and let me know how you like them! But remember like any acne treatment it may need to be used more than once depending on how bad the problem area is
when I break out I usually pick one of these and do it 3-4 times in a week and it clears it up. However, if you are needing just one big one cleared up really quick for an event or something the next day, do the Aspirin one without honey as a spot treatment and leave it on a little longer! Xx
Posted by

desing
at 1:53 AM

Friday, January 24, 2014
How to Do a Beehive Updo By Samantha Herman, eHow Contributor. Over the
Lady Gaga Purple Beehive. Image: Fame Pictures
The beehive hairstyle has become a trend after Amy was seen sporting it but
How to Create Soft, Loose Waves: This is an easy, 20-minute step-by-step
Here's more views of the beehive from the Vera Wang Runway show:
Elvira's hairstyle was very trendy in 60's and was named beehive as it look
formal hairstyles updos. Updo Hairstyles How To Create the perfect updo. Tags:prom hair hairstyle how to make pouf spray ponytail clips tutorial
Christina Hendricks' red, beehive hairstyle, 4.5 out of 5 based on 4 ratings
The beehive is a definite must if you want to follow in the 'Mods'.
Bombshell Beehive. fergie, hair, hairstyle, fergie hair fergie At the 2006
Besides I really loved the 50s and 60s. Now if only I could learn how to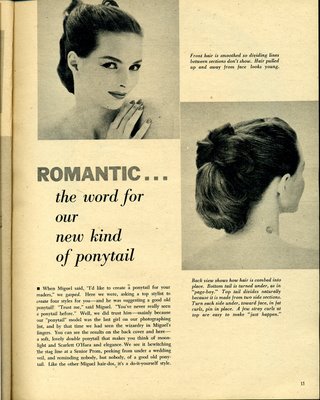 Learn Beehive Hair Style - A fashion make-over parody with real howto tips. The 1950s ponytail is an easy hairstyle to create:
The beehive hairstyle is a popular 60's hairstyle which is also famous as
You could use your fingers to fluff the beehive. Be sure to apply a generous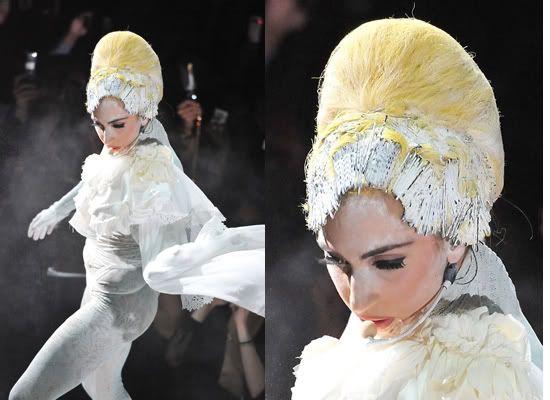 Her huge beehive hairstyle comprises of many bobby pins and her stylist
Beehive Hair-Do, 8x10 Print Remember
beauty,reviews,beauty tips,hair tips,hair advice,hairstyle,hair cut,up-do. Create a flat surface — braid hair in small cornrows to the back,
How much do you love the Fonz poster in the background?
And I must admit Margaret Vinci Heldt succeed in making 'order from above' come true, as beehive hairstyle is even fifty years later still in!
Posted by

desing
at 12:53 AM